If you are a large group or association that wants to book many start times and on more occasions, no problem. Contact us for a quote.

Perfect for you as an association travelling to us and wanting to book game times. We book up times in advance, often before the times are available for booking. We compile all the times and send out an invoice with a 30% discount off the regular price.

Please note that Teetime applies. For booking full courses, we need to turn off the Teetime function, and the cost will immediately be much higher.

We look forward to hearing from you!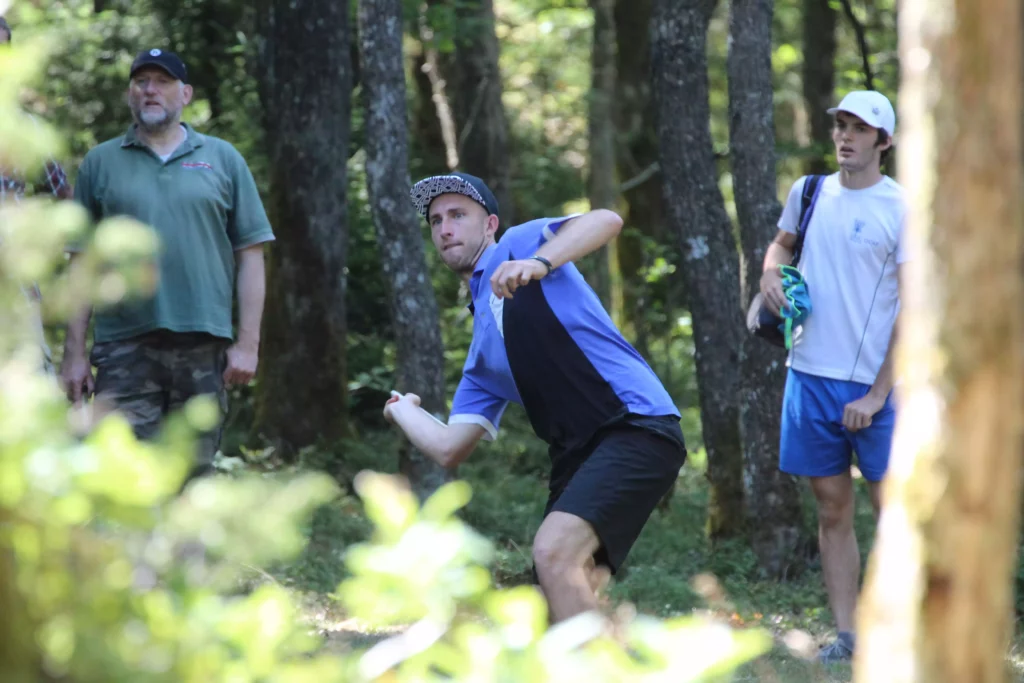 Advantages of making a group booking
Strengthen the community: Disc golf is not only a fun game, it is also a great activity to strengthen the community within your group. A shared interest and a fun challenge creates long-lasting memories.

Easy to book: Our group booking function is simple and easy to use. You can simply choose your preferred date and time, and we'll take care of the rest so you can focus on having fun on the course.

Perfect team activity: For team activities with your work or sports team, a group booking at Ale Discgolf Center is a great way to strengthen cooperation and community within the group. Disc golf is an activity that promotes team spirit, communication and problem solving, making it an ideal team building activity.