Want to take your disc golf game to the next level? Then you have come to the right place! Ale Discgolf Club offers exciting clinics and personal training for all players who want to develop and improve their skills.
Are you a group of friends who want to develop? Do you want to surprise your your playing partner with extra length? Be more consistent in your releases, or completely just get a better understanding of why your discs act the way they do do?

At Ale Disc Golf Center we offer clinics in larger groups, but also personal coaches on an individual level. We will be accepting bookings via Sweetspot in the future, where we are sure you will find what you are looking for.

We look forward to your booking in the future.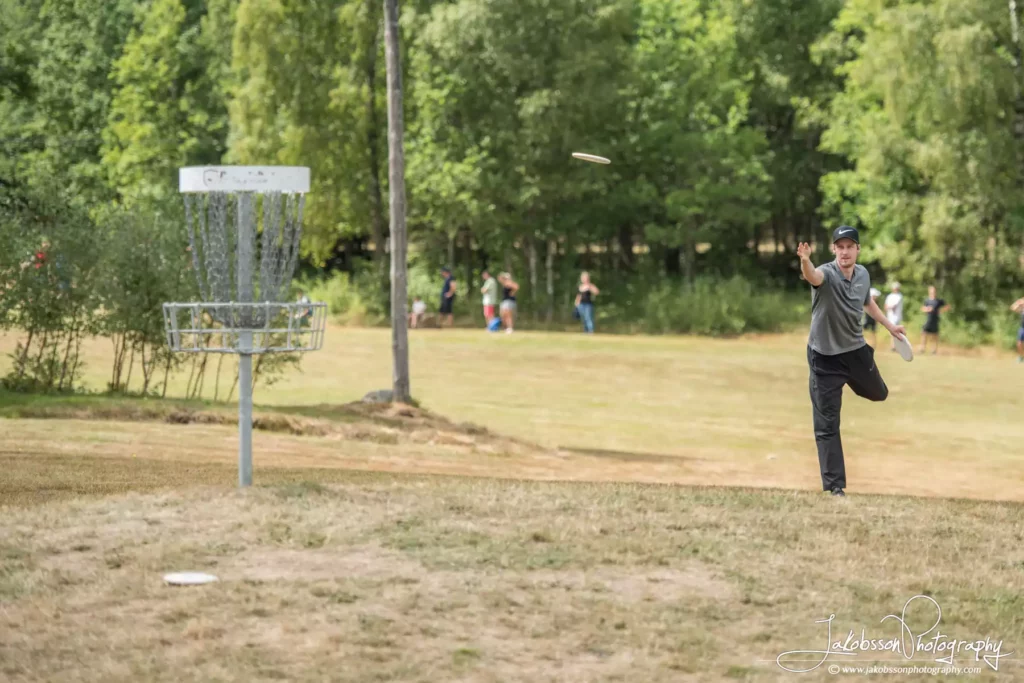 Take your disc to new heights
Ale Discgolf Center's professional instructors are passionate disc golfers themselves and have extensive experience helping others reach their goals. Whether you're a beginner looking to learn the basics or an experienced player looking to hone your technique, we'll help you take your game to new heights.

During our clinics, you will have the opportunity to learn from scratch or focus on specific aspects of the game, such as swing technique, putting and strategic play. Ales instructors share valuable tips and tricks to help you take your skills to new heights.
We believe that learning and development is a constant journey, and we are pleased to offer these fantastic opportunities to support our members and visitors in their disc golf development. Take the chance to take your disc golf game to new heights with the help of Ale Discgolf Club's clinics and personal training. Become part of our vibrant disc golf community where knowledge and joy are shared in every throw.

Welcome to Ale Discgolf Club - where players become champions!