Spectators
The Open will feature many of the world's greatest players including several world champions, and we welcome you to visit the event even if you're not playing, there is no entry fee.
We will offer a spectator package in the shop.
This will include:
Spectator manual (in Swedish)
a caddy book (the same as the player has)
the tee times for the final (if you come to watch on Sunday) so you can identify and locate the player(s) you're looking for.
This package will cost 100 SEK.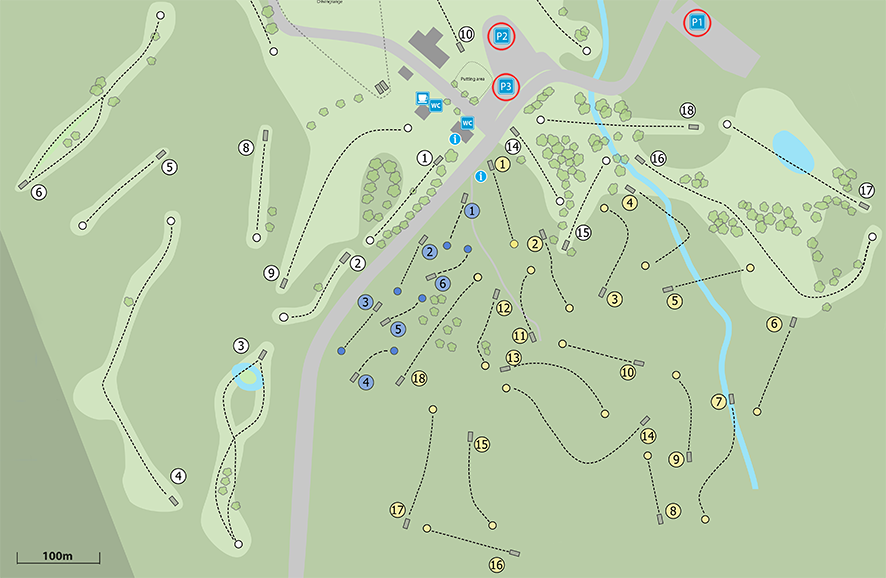 We've had the driest and warmest spring and summer in decades. This means that cattle don't have enough food and our biggest parking lot won't be used for parking during the event since this filed contain cattle food.
We have three main parking lots available (plus a reserve parking lot), please use the parking lots with the red circles specified on the map. These parking lots should without problem handle all players but it is still appreciated if you fit as many players as possible in each car.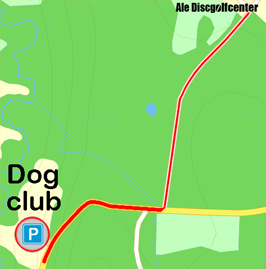 Since we have some star players in the starting field we can't predict how many spectators that will show up. The spectators are also allowed to use the parking 1–3 but if these fill up we have a reserve parking lot at the dog club a couple of hundreds meters before you reach the gravel road that leads you to Ale Discgolfcenter.
If you walk on the course, please look in all directions to make sure you're not standing in the way for the competitors and beware: even the best players in the world make mistakes. If you spot a disc flying towards someone, yell fore!
Don't walk on the fairways in front of and near the players that are playing the hole. Use your judgment: if the tee pad is 100 meters further up the fairway and you can see the entire disc flight you're fine. Standing 20 meters behind the basket is usually fine as well, even on shorter holes.
The pro shop and toilets, please use the temporary toilets as much as possible, all toilets are available for spectators as well.