Post production videos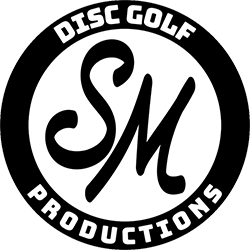 We will film both the the FPO and MPO final lead cards.
The finals was played and filmed on the white course, the FPO played in the morning so the entire FPO final was filmed before the MPO final started. We disliked that the third group on the final day will be the FPO lead card since we want to maximize the FPO division exposure, but we valued filming the FPO final more so this is the reason for the early start for the FPO field.
We also filmed the MPO round 1 on the white course (with one cameraman) and round MPO 3 on the yellow course with full camera crew.
SM Disc Golf Productions will film the event and the videos will be published on SM Disc Golf Production's Youtube channel.
They videos will also be available on Ale Discgolfcenter's Youtube channel.

Commentators will be recorded both at site and at Ljudbyrån,
Jeremy Koling will comment the MPO rounds together with Emil Dahlgren, it is not yet decided who will comment the FPO final which most likely wonät be available until the mid of August.