Pro shop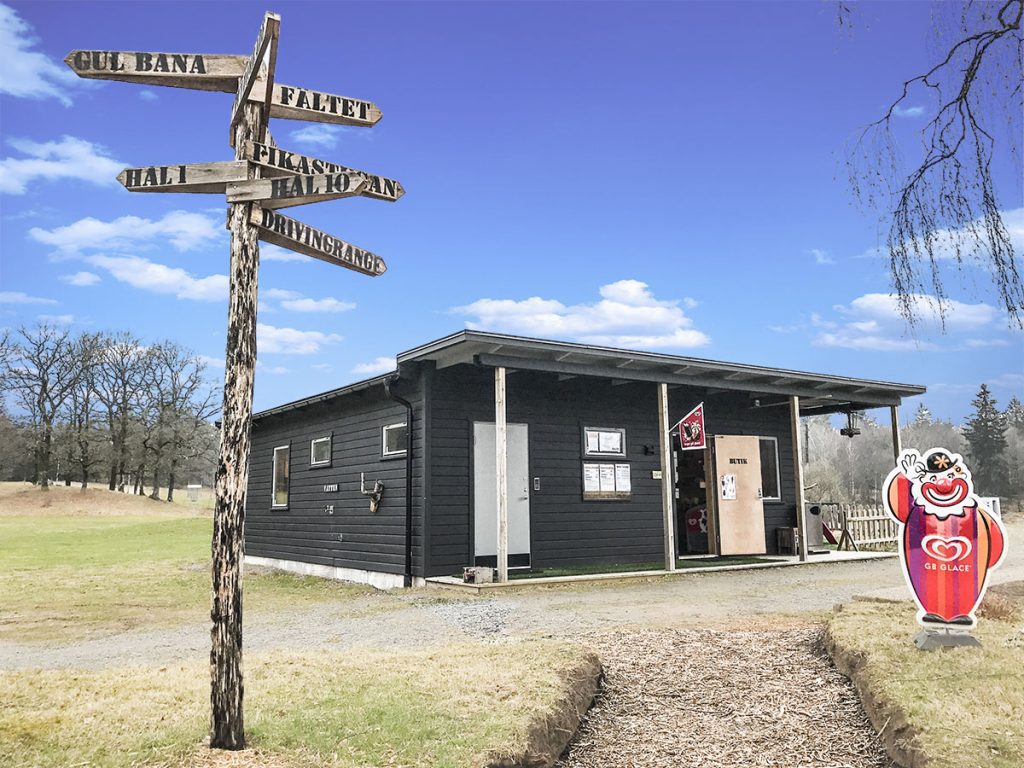 In the pro shop you can pay day pass, buy discs and disc golf accessories, coffee, ice cream, bars, candy and lighter food (pan-pizza slice).
We offer help in choosing the right disc and have several disc you can borrow for evaluation, we also offer rental discs.
The shop has one toilet on the inside and another accessible from the outside and can be used even if the shop is closed but you will need an access code, ask us if you need access to this toilet. Outside the shop we also offer a water faucet where you can fill your bottle, this faucet is closed during the winters to prevent freezing.